Yacht brokers and crewed yachts can look forward to new opportunities to network, learn, shine and certify in one premier venue at the 2022 USVI Charter Yacht Show. Scheduled November 12-15 and hosted by the Virgin Islands Professional Charter Association (VIPCA) at IGY Marinas Yacht Haven Grande St. Thomas, this fall's show is a must-see.
Join Now! Yachts registering by July 1st (www.vipca.org/vessel-registration/) receive a 20% early booking discount. Charter brokers can register at www.vipca.org/charter-broker-registration/. Each VIPCA broker membership offers one free Broker Show Registration. Agents receive a 20% discount on accommodation at Bluebeard's Castle when booking by phone and using the discount code "VIPCA Yacht Show".
"Build. Learn. Shine. Confirm. These are the keywords that will highlight the novelties of the USVI Charter Yacht Show 2022," said Oriel Blake, VIPCA Executive Director. "Charter brokers keep emphasizing the importance of not just new crews to get to know, but building relationships with [a] Crew existing bookings for 2023, so we've added several new networking opportunities.
"We also host breakfast seminars with professionals and government officials for To learn the latest industry news and a seminar specifically for new crews. The awards for Best Yacht and Best Crew in Shows, the cocktail and culinary competitions, which this year will be judged by an escalated jury, really give the crews an opportunity to assert themselves seem.
"Finally, Seven Seas Preparatory for Captains and Crews training offers valuable tricks of the trade and a new level of 'Charter Yacht Professional Excellence.' certification."
Also new is a redesign of the "yacht hop" concept during the evening of the show. This year there is a competition between clearinghouses for team crew host entertainment aboard selected yachts, with each clearinghouse choosing its own theme.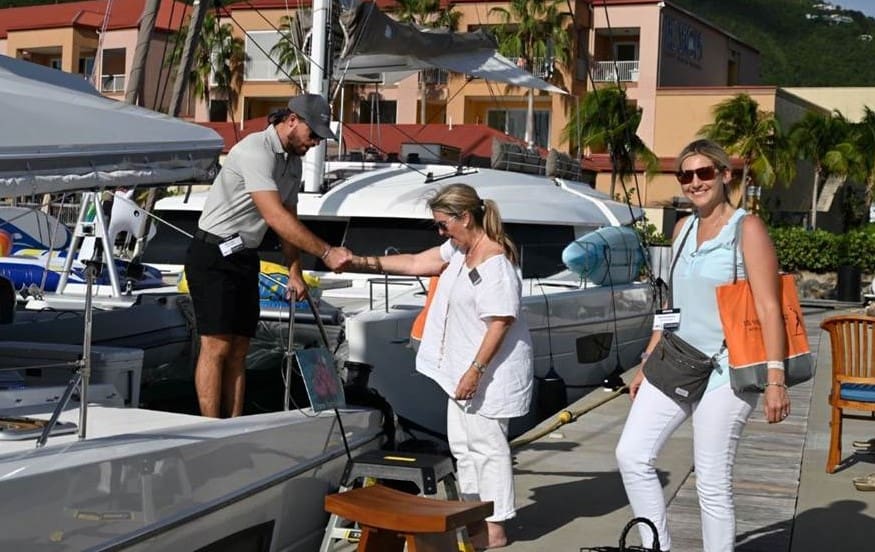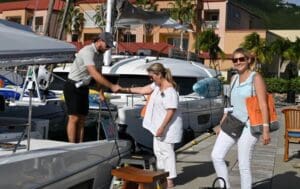 "Participation in the VIPCA exhibition is important for brokers booking this market segment as it is a crucial way to stay up to date. It is just as important for yachts to show themselves. Meeting crews face-to-face, layout and maintenance, and any changes to a yacht program help brokers book the ship better," said German Liubitch, founder and sales director of RitzyCharters, headquartered in Miami, Florida.
Mariah Princess IIIa Lagoon 77 sailing catamaran, is one of the first yacht entries for the 2022 VIPCA Charter Yacht Show.
"We are delighted to bring the first Lagoon 77 sailing catamaran with a hot tub and master suite balcony to full-time service from the Virgin Islands after a season in the Mediterranean. And to show their beauty to as many people as possible! Having grown up with my parents owning charter yachts here, I know the importance of being seen as much as possible.
"I signed up as soon as registration went live to take advantage of as much early promotion as possible. Yacht Haven Grande is a stunning venue and I have heard nothing but great things about how well attended and presented the Fall VIPCA Show is," said Captain Kevin Gentles.
The Charter Yacht Show will again be held at IGY's Yacht Haven Grande, St. Thomas. Last October, the marina was named Superyacht Marina of the Year for the fourth time since 2016 by the prestigious UK-headquartered The Yacht Harbor Association. There are first class dock facilities. Yachts on display at the 2022 USVI Charter Yacht Show pay just $1.65/ft/day from one week before to one week after the show, plus an additional 5% fuel discount on arrival.
Ashore there is a variety of restaurants, shops, services and amenities, providing guests with an incredible introduction to charter and crews with everything they need for their season here. Dining options include Indigo 4 (fine Caribbean), Enkai (sushi), Thali Indian Grill (Indian), Blue 11 (international), Twist340 (Caribbean), and Lilika Juice Bar (breakfast and lunch). Moe's Fresh Market and National Marine Suppliers are local utilities and parts suppliers respectively. A pool, a volleyball field and a tennis court offer the crews opportunities for relaxation and recreation.
"We are excited to support VIPCA's USVI Charter Yacht Show, the destination and all events that help create a robust economy for the area. The US Virgin Islands is one of the greatest sailing destinations in the world," said Bert Fowles, IGY vice president of marketing and sales.
USVI Charter Yacht Show sponsors include the USVI Department of Tourism; Marina Grande; IGY marinas; the Gowrie Group, representing Trawick and Cigna; offshore marine; Parts & Power Ltd., distributor of Northern Lights; Catamaran Headquarters; Moe's Fresh Market; Gray Goose sold by West Indies Company; Veuve Clicquot and Captain Morgan distributed by Bellows International; Cardow Jewelers; port buyers; VIYA business solutions; Pamlico Group; and the Charter Yacht Broker Association.
For more information about VIPCA and its programs, visit: www.VIPCA.org or email: [email protected] or call 642-0656.